Triple Burner Boiling Ring
If you require a gas boiling ring for cooking and catering, the triple burner boiling ring is a very popular choice and by the end of this blog, we'll have you up and running and knowing exactly how to assemble and safely use this LPG burner.
Facts & Features
9.8kw (33,438btu/hr) Capacity
Operates on 37mbar, Propane or 28mbar, Butane
Outside Burner Diameter: 7"
Cast Iron Frame (W: 12" x D: 16" x H: 7.5")
3 Control Taps
8mm Hose Tail Outlet
Maximum Weight Capacity: 50kg
Minimum Diameter of Pot: 8"
Maximum Diameter of Pot: 13.5"
For Outdoor Use Only
Let's Get You Cooking!
-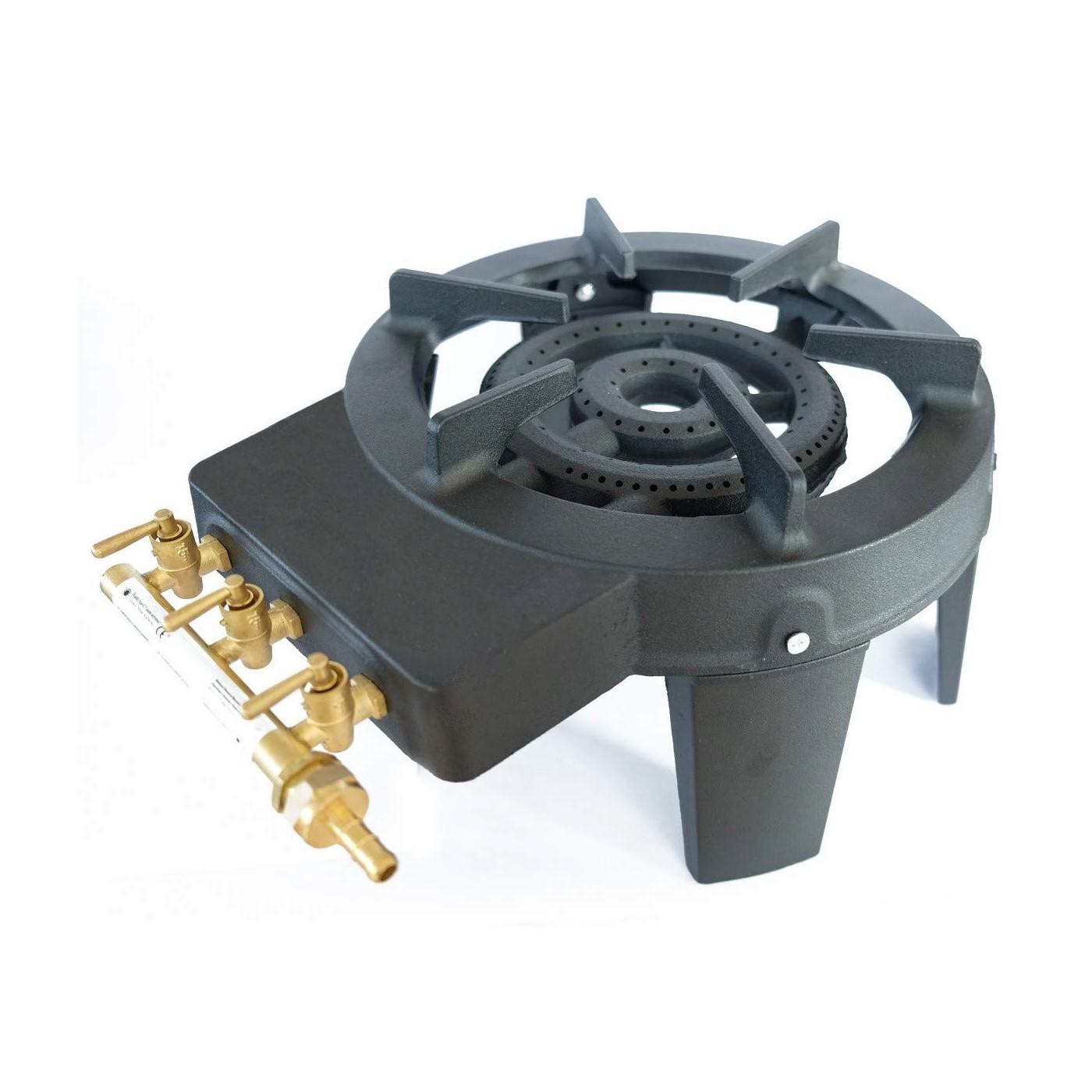 Haven't bought your boiling ring yet? Click HERE to be directed directly to this product!
FAQ
Why can't I use my burner indoors?
Burners must have a thermocouple fitted to use indoors. The thermocouple is a safety device which shuts the gas flow off should your burner flame go out.
What gas cylinder should I use?
Ideally use a Propane gas cylinder but the burner will work from Butane, should this be your preferred choice. Make sure the regulator you have is right for the cylinder type. Your local LPG supplier can usually help you with this.
What colour should the flame be?
Your flame should be blue in colour. A yellow flame could suggest the Gas and Oxygen ratio mix is not correct. Increase the Oxygen amount to solve this issue.
Have another question about our triple burner boiling ring? Feel free to get in touch!